Title: Cofounder emeritus
Arya Alexander Nabizadeh is the Chief Scientific Officer of NabLab LLC, a Delaware-based science lab. He is also a Level 2 System Engineer for Lockheed Martin where he evaluates, tests and model's system designs, evaluates the accuracy of models and analyzes and interprets data through statistical tests.
Arya holds a Master of Science Degree in Applied Physics from the New Jersey Institute of Technology alongside a Bachelor's of Science Degree in Physics and Mathematics from Seton Hall University, South Orange, New Jersey. His milestones include two NJSGC Summer Research Fellowship Awards, and some notable presentations, most of which were held at his alma mater, Seton Hall University. He currently resides in New Jersey.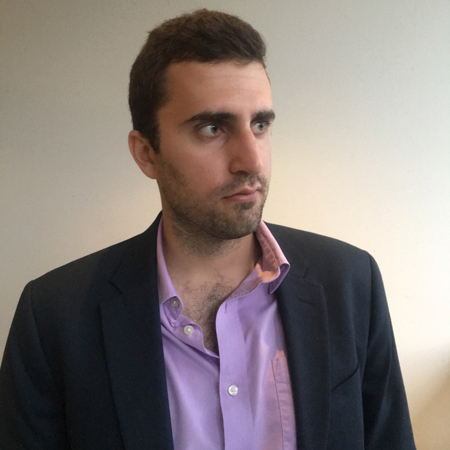 Title: Cofounder emeritus
Corey Kientz is a laboratory expert with years of extensive experience. After bagging a Bachelor of Science Degree in Biochemistry from Seton Hall University, NJ, in 2015, he landed a job as a Graduate Teaching Assistant at The Ohio State University, Columbus, where he lectured a multidisciplinary laboratory course, introduced students to new techniques and laboratory equipment and trained them in their in proper execution and use. Barely two years later, he added a second layer of reputation to his name—a Master of Science Degree in Pharmaceutical Science from The Ohio State University, Columbus.
Versed in molecular cloning, RNA and DNA Isolations, Vector Design and Construction, and diverse other laboratory skills, he has amassed a wealth of experience across multiple states in the US. He currently works as the CAR-T Cell Processing Specialist of Novartis Pharmaceuticals where he conducts all stages of cell processing. Also serving as the Director of Pharmacology and Genetics at Nablab, LLC, he makes his home in New Jersey, USA.